I know it is only April but Summer is quickly approaching and my 6 year old NEEDS activities to keep him engaged during the summer. I am definitely a planner to many of you this may seem like a really early post but I found a lot of info already to plan some fun activities this summer.
1)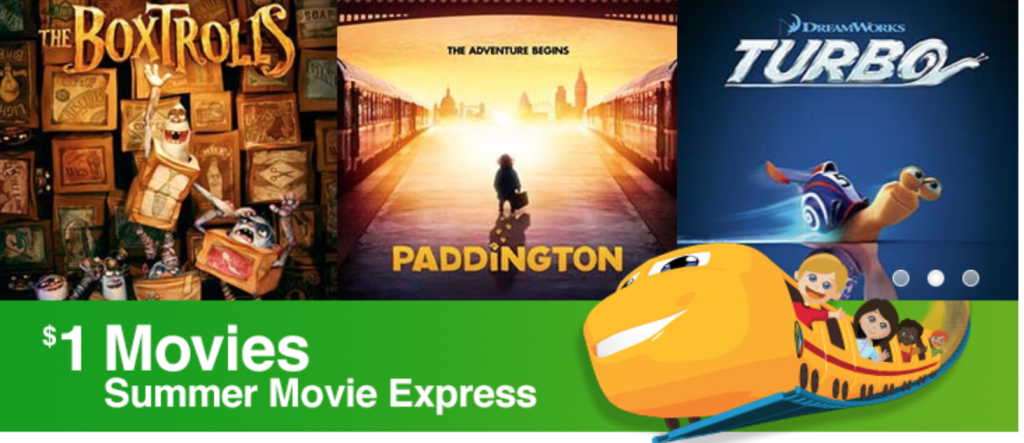 Regal Summer Movie Express- Regal does summer movies for only $1 on Tuesdays and Thursdays. It is a great way to have a morning at the movies and there is a great list of movies throughout the summer.
Week 1
Nut Job
Annie
Week 2
Earth to Echo
The Boxtrolls
Week 3
Paddington
Turbo
Week 4
Rio 2
How To Train Your Dragon 2
Week 5
Mr. Peabody & Sherman
The Book of Life
Week 6
Night at the Museum: Secret of the Tomb
Penguins of Madagascar
Week 7
Madagascar 3
Dolphin Tale 2
Week 8
Muppets Most Wanted
Alexander and the Very Bad Day
Week 9
The Lego Movie
The SpongeBob Movie: Sponge Out of Water
http://www.regmovies.com/movies/summer-movie-express
2)
I have been doing searches for local Vacation Bible Schools in my area. The great thing about these events is they are either free or inexpensive and they will give you a couple of hours in breaks throughout the week. My boy loves every VBS he attended last year and I expect no different this summer. They always make the week fun and engaging. I signed my boy up for 3 thus far for the summer. They normally take as young as preschool so it is worth looking into.
3) Local summer day camps. If your child does any special activities sports etc. Check to see if they are doing any camps throughout the summer. My boy does karate and they have a summer camp at a really good price. Many times you will get a reduced price for already being apart of a activity.