My little girl loves to be in control when she is eating. From grabbing the spoon to holding the food she wants it and wants it now. So when I came across Happy Baby Teethers, I was excited to give them a try. They are an organic wafer that quickly dissolves in your child's mouth. They have Blueberry & Carrot (Purple)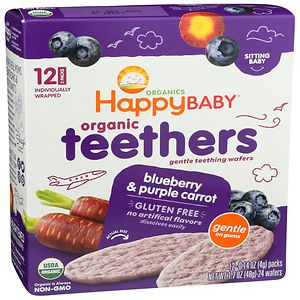 and Banana & Sweet Potato.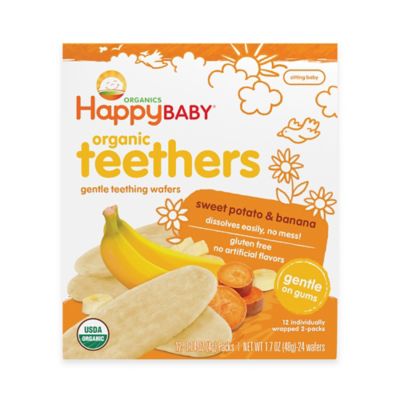 One of the many things I love about these are even if she is super messy they don't present any issues when cleaning her after eating. Also, they are easy to get out of clothing as well. My older boys even like them. They are designed to be used with sitting babies and there are 12 individually wrapped snacks with 2 in a package. My little girl loves these and the control that she has to feed herself easily. I don't have to worry when she has these since they dissolve so quickly. If you are looking for an easy to handle snack for your young child who is sitting this is the perfect solution. To learn more
http://happyfamilybrands.com
***This post is not sponsored or affiliated with Happy Baby. No compensation was received in exchange for this review and the opinions expressed are completely my own.