June is a special month for me. It is the month that I met my amazing husband, got engaged, and married. We like to keep things simple. To celebrate Learning to Pee with the Door Open is doing a $25 Amazon Gift Code Giveaway.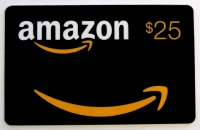 a Rafflecopter giveaway
***This giveaway is not sponsored or affiliated with Amazon. Winner has one week to claim their prize. Winner's actions will be verified.