I have a super picky eater. Every normal thing you would give a child my boy is so against eating. It is really frustrating. So I have been racking my brain and the internet for interesting and appetizing lunch box ideas. Some of the suggestions I have seen for picky eaters are not at all for picky eaters. So far I have found a few interesting ideas that I want to share with you.
Pizza Pinwheels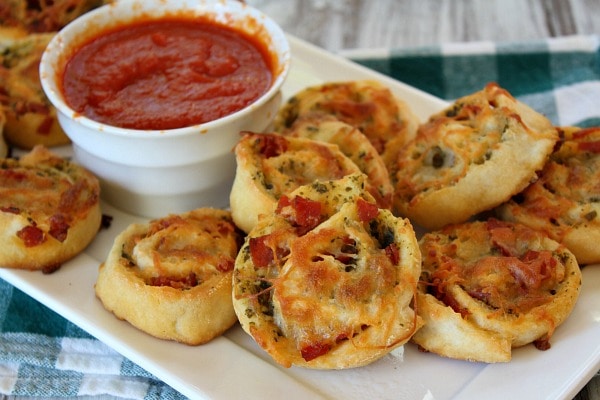 I found this recipe after a search online. My boy enjoyed the pizza but only wanted the ones that looked pretty. If they didn't turn out just right he wouldn't eat it. This is one of the many things I mean by picky.
http://m.allrecipes.com/recipe/23702/pizza-pinwheels/?mxt=t06rda
Corn dog muffins
I haven't had the opportunity to try these out but I know my boy will like them. He likes corn dogs and these are the same thing just in a more compact size.
http://www.kraftrecipes.com/recipes/mini-corn-dog-muffins-155136.aspx
Make your own lunchables This is one I have actually discovered myself my boy has been so insistent on lunchables and all of those ingredients are so bad for you so for a pizza lunchable I do an english muffin, shredded mozzarella cheese, pizza sauce, and pepperoni. I do them all in separate compartments or bags.
We also do make your own sandwich. I normally put a sub roll, meat, cheese, mustard, pickles, tomatoes in again separate containers or bags and he has fun putting together the sandwich that he wants to. A lot of time he just eats the parts separately but as long as he is eating it I am a happy mama. There is nothing more frustrating than a full lunchbox coming back home and a starving child after school.
For sides my boy loves cut up apples (I put some lemon juice on them so they don't brown) and peanut butter. He also like chips and salsa and guacamole.
I hope you have a successful year putting together lunches for your little one and if you have a child who is a picky eater hopefully you will find the foods that they love to eat that you can feel good about giving them.